Ready for Tech Field Day 22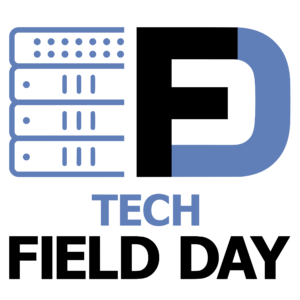 Tomorrow 9 Dec 2020, at 2:00 pm CET TechFieldDay 22 is starting. As widely talked about in this blog, Tech Field Day is a cycle of appointments where delegates (bloggers, influencers, community leaders, etc) coming from several places around the world meet IT companies to discuss products and solutions. I'm delighted to be part of this delegate panel and in this post, I'd like to give a brief introduction about the presenting companies.
CISCO like the other infrastructure companies is covering now a lot of solutions and services offering a really huge product portfolio from Networking (become famous in the professional segment for this), Computing, Software, and Cloud services. Today they are one of the leaders in infrastructure solutions for communication, IoT, and mobility wireless.
The first time I met Commvault was during my last job during a technology scouting for an innovative backup solution for the virtual workload offloading our infrastructure system but ensuring the backup in the rush hours too… This happened several years ago. Today they are moving as a Data management company able to govern the entire lifecycle of data inside the major Cloud providers, inside VM's and Containers.
Illumio is an interesting company able to deliver zero-trust security internal and external networks. In fact, with the core of their solution, it's possible to prevent the spread of breaches respecting also compliance and regulations.
MemVerge is a solution company that is introducing a Big memory <<a new class of computing where the new normal is big applications and data living in byte-addressable, and much lower cost, persistent memory.>>
Quantum is a storage company that is providing hardware and software solutions for data lifecycle. Today near their storage and backup solutions they have developed a filesystem for NAS (ATFS) and solutions for Object Storage with their own erasure coding and self-protecting technologies.
RedHat is well known by the opensource community as one of the leaders of Enterprise solutions based on Linux. Today, they have a wide choice of software solutions for Developers, Storage, Cloud Computing, and Automation.
Riverbed is a platform able to deliver to visualize, optimize accelerate, and remediate the performance of the network for any application.
Veeam is one of the leaders of Data availability. Born as a pioneer in the backup of virtualization workload, is now handling data lifecycle everywhere: from on-premises to the major Public Cloud Providers.
VMware the famous leader of virtualization is landed in container orchestration space with Tanzu. After the great results in infrastructure, SDx, VID, and Cloud management, the coming of vSphere 7 is accompanied by a revolutionary solution able to merge the developers' freedom needs with the infrastructure administrator control.
The agenda and the delegate panel are available on the official TFD22 page https://techfieldday.com/event/tfd22/. Don't forget to tune your browser here to follow the live stream.