Preparing for CloudFieldDay 14
For the 14th time, CloudFieldDay is taking place from 22nd to 24th June in hybrid mode (virtual and in Silicon Valley). I hope this will be the last time for me to virtually attend an event, especially an important event like TechFieldDay. Today thanks to the easing of restrictions, it's finally possible to safely travel again but the scheduled task at the beginning of that week denied me the opportunity to meet in person again TechFieldDays organizers and the delegates again. Anyway, it's a pleasure again to be a part of the delegate team, and like happened in the past appointments I use to write an introduction post to introduce the presenting companies.
Morpheus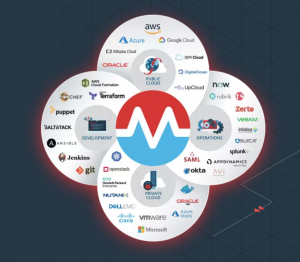 Many companies are finding in the public clouds a great way to use infrastructure resources on-demand and at-scale, taking the advantage of instant provisioning at an affordable cost. In my experience cloud adoption always require particular attention in terms of governance and company process. This is the mission of the MorpheusData guys: born from the need to integrate infrastructures on-premise and with the public cloud, the goal of this great integration is to automate every IT step, from infrastructure to application including processes, and resource consumption.
This is the third time I meet MorpheusData and personally, I found a lot of interesting parts like their ecosystem and the recently born community of enthusiasts that are contributing to this technology. Wants to know more? Just join https://discuss.morpheusdata.com/.
For further check their official website: https://morpheusdata.com/
NetApp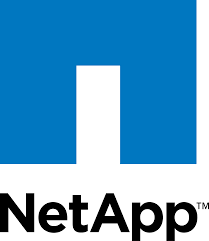 I've seen NetApp in a lot of FieldDays, and checking the presenter page seems they were present in a lot of past appointments (https://techfieldday.com/companies/netapp/). The peculiarity of the NetApp solutions is the approach to storage systems in the Cloud space: they are a data company with particular attention to cloud integration, and in their portfolio, you can find again their storage systems but with several flavors: from those who want to handle the infrastructure layer itself (especially in the case of MSP or Public Cloud provider) to a fully managed service in the public cloud. The reality is that not all companies are buying storage architecture, especially if they are born or in transition to the cloud. So either if you're a Storage Engineer or a Cloud Architect, you can find NetApp a great partner for your data needs in all infrastructure contexts.
There are a lot of info on their official website: https://www.netapp.com/
Weka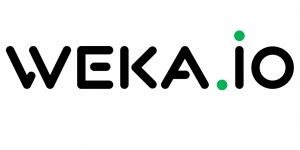 Weka.io is an interesting solution able to deliver a data platform for AI projects that are requiring a particular intensive I/O throughput and using common protocols like NFS, SMB, POSIX, S3, and NVIDIA GPUDirect Storage (GDS). There's an interesting architecture explanation on the official site: https://www.weka.io/
They are also a cloud company and in particular, they offer data services in AWS: signing an important partnership with AWS Weka toady sell storage as Cloud Service and integrated with AWS outpost (the on-premise solution managed by the AWS team able to deliver the same AWS experience in the customer datacenter). In this link, you can find a whitepaper showing Weka storage with AWS EC2 I3 solutions and a comparison table with some combinations.
Komprise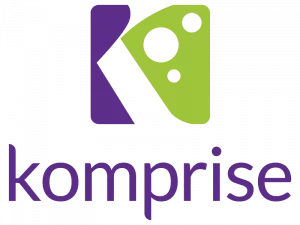 The data governance and the need to simplify the way to access it is what Komprise is purposing. In fact, using their intelligent data architecture, it's possible to analyze and integrate all unstructured data in order to rule on them or simply move them across locations (data centers and cloud-provider). This could be useful also in scale-out and migration projects, where the automatism to track data elaboration it's really mission-critical.
For further just check the official https://komprise.com and the architecture reference available here: https://www.komprise.com/product/architecture/
Alkira

Alkira is a company focused on cloud networking solutions. Browsing their official site ( https://www.alkira.com/ ) I spotted a useful tool to gain visibility on what is going on in the "cloud" and I yielded to the temptation to register and try Alkira Cloud Insight. My first impression is absolutely positive: in a few seconds, I get all the running elements showing also some critical points in my cloud infrastructure. (For sure this test deserves a dedicated post… stay tuned!) But Cloud Insight is only the beginning! There are a lot of cloud networking solutions with interesting scenarios, like WAN Migrations, Cloud DMZ, etc… so we'll see an interesting presentation.
Zerto

The last time I met (virtual met) Zerto on a Filed Day, I saw a lot of ways to protect and recover data in several environments: from virtual infrastructure to the cloud and finally in Kubernetes with an interesting solution to protect stateful objects. Let me say: if you want a good Disaster Recovery solution today, Zerto could be a great solution and the acquisition by Hewlett Packard Enterprise seems that has not changed the purpose and the roadmap of the company. For furthers, check Zerto's official site.
Lightbits

Lightbits is a high-performance and high-scale software-defined storage solution for virtual machines and containers. It's based on the concept that it's possible to consume NVMe capacity over TCP/IP fabrics. It can be installed in your hardware solution or can be implemented in your data center as a deployment-ready appliance. In the cloud space, Lightbits and Intel are collaborating to make this solution available in AWS. If you're interested just sign in the early-access https://www.lightbitslabs.com/aws/.
In conclusion, I'd like to remember that the event is live-streamed, and it's possible to ask questions simply by contacting delegates via Twitter (or DM them) using the hashtag #cfd14. For further information like scheduling and live streaming, check the Cloud Field Day 14 official page: https://techfieldday.com/event/cfd14/
For Italian folks, I'll organize several moments after every presentation with our podcast ThePipelineGuys. Stay tuned and follow my updates via Twitter.