Nakivo v.7 one click to protect VMware, Amazon… and Hyper-V
During my research across VMware ecosystem, something catch my attention in Nakivo. The announcement today, is the upcoming release of version 7, that, in addiction of the protection for VMware and Amazon EC2 workloads, it includes backup and replication in Hyper-V environments.
Here the official announcement: https://www.nakivo.com/resources/whats-new-in-v7.html
EC2 Protection (available since v.6)
If you're thinking Nakivo as yet another backup software, you probably underestimate the feature to backup to and from EC2 cloud workload. Let's see why.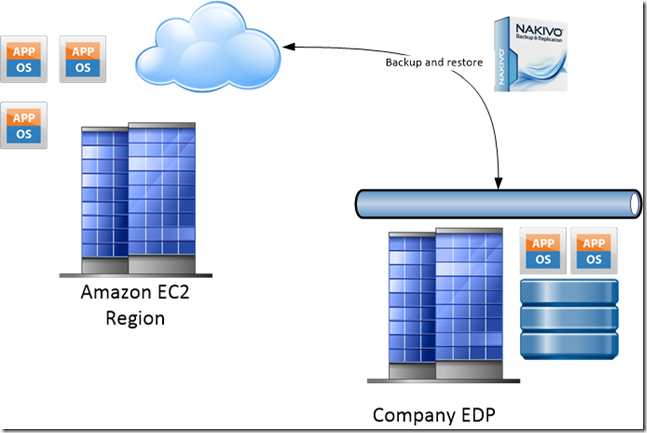 This is one of the scenario that best fit with cloud protection feature, because in all sized companies, some services are delivered using cloud IaaS. But cost reduction must not become a nightmare when something goes wrong with your data. For this reason the new trend for the availability suites is backup and replicate virtual machines that are off premise using best transfer optimization as they can.
Here is an interesting demo about Amazon EC2 instances protection.
Lands to Hyper-V
Nakivo is moving through virtualization ecosystems. In this new release, Hyper-V protection, mark an important milestone to its journey of cloud data protection. The freedom to send the backup copies offsite (AWS or Azure) seems really interesting as well as the ability to recover Microsoft critical application objects like Exchange and Active Directory elements directly from compressed backup. In some use cases, data time to recovery could be a critical element to meet the SLA.
Next steps are try Nakivo v6.2 and v7(beta). Keep in touch