VMware between the announce of 5G and the landing to CSP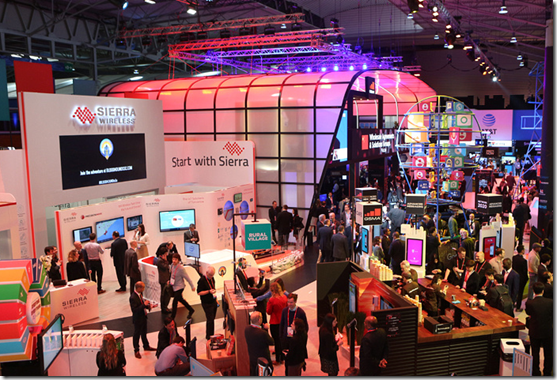 Mobile World Congress in Barcellona (https://www.mobileworldcongress.com/) this year was really dense of news, from the mobile phone improvement to IoT and Car sensors explosion. But under the hood there are cloud technologies and the connectivity: without them your smartphone looks like an expensive paperweight! Let's see in depth.
The 5G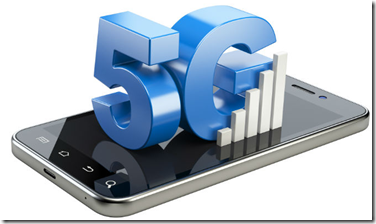 5G Technology, the 4G LTE successor, could be the next technology mobile connectivity which will be adopted by many provider and is in focus by some vendors like Samsung, Google and Nokia. Near the objective to increase the available bandwidth, there is the improvement of the quality of this connectivity: more speed and low energy consumption.
Mobile broadband connection is what cloud provider needs to increase services utilization: in fact cloud explosion is bonded by the smartphone spread across the globe. Thinking about Facebook, Google and all end-user Software as a Service providers, is clear that this last 8 years see the real explosion of smartphone acquisition: more and more people buy a smartphone to be social and connected!
Talking about mobile services, sure VMWare is on e of the important player in the challenge of BYOD solutions: The real goal for many companies, is to bring its applications in mobility without compromising the security. Like said by Pat Gelsinger in the past VMworld: Freedom and Control! With 5G many services like remote workspaces and file sharing could increase its availability across the globe, but security is the nearest element that must brought to safely distribute it.
The three faces of security
The first challenge starting with the birth of Internet is the security: starting from server and end-point protection, new attacks run behind the the connection. When you think about Internet connectivity, you could figure a man that is walking without weapon in a demilitarized area. The risk to be stolen, kidnapped or be killed is high. For this reason the use of secure protocols and the enforcement of the security is a mandatory thing to do before publishing cloud services.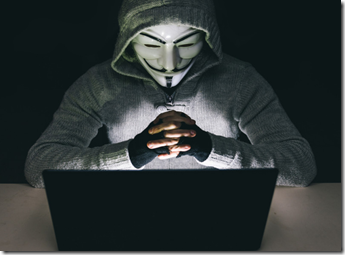 Unfortunately evil is not resident only in Internet. Last few years are covered of attacks that comes from internal network. The consequence: LAN attacks will impact to the use of cloud resources. For this reason don't forget to work with endpoint protections and domain policy to prevent/mitigate this risk. But it's important to know that the use of VDI could help companies to realize a resilient and secure infrastructure for desktop. In this scenario vSphere, Horizon and NSX are IMHO the best technologies to use for a great and secure user experience.
Cloud providers are more and more involved in the security challenge: thinking about SaaS, PaaS and IaaS one of the common element in the stack near virtualization is software defined networking (SDN). In this scenario VMWare and OpenStack are the best of breed technologies to realize powerful and secured cloud proposition.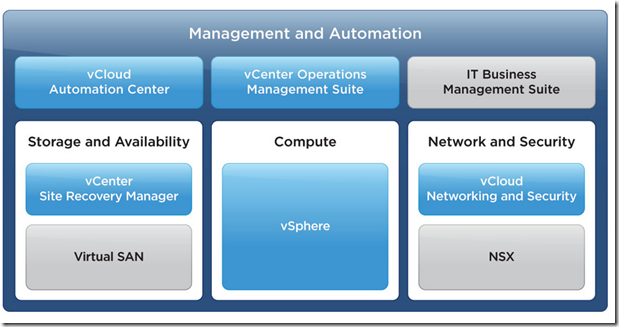 The first come is vCloud Director that with NSX integration could be a great starting element to sell virtual private server and vDatacenter with the security inside. The funniest part of this game is the ability to start selling without high TCO, using a per GB RAM powered on virtual machines cost model. For further information check VMware partner programs here: https://www.vmware.com/partners.html
From cloud to CSP
From Cloud Service Provider agility and security must play in the same team; traditional network architectures could not be the solution to reach this goal, because SLA and the security warranties means complexity and huge expense. And sometimes this is not possible for small, mid and enterprise cloud providers. Another time, software defined comes to help, but CSPs need something new to increase agility and security.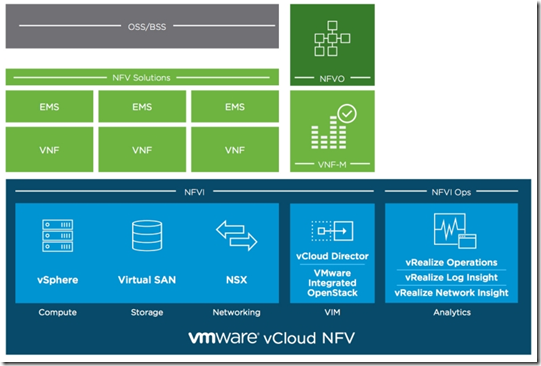 vCloud NFV is the new foundation for Cloud Service Provider. It's composed by resource pool generators like vSphere, VSAN and NSX, automation tools like vCloud Director and a series of element that increase the agility and reduce the TCO to bring cloud services into a "next level": bringing together NFV infrastructure with carrier-grade features. Virtual Network Functions (VNF) are tasks like firewalling, domain name, NAT, etc that are carried on Virtual Machine under the control of the hypervisor.
Further information are available here: https://www.vmware.com/support/pubs/vmware-vcloud-nfv-pubs.html
Sources: