Protecting physical and virtual datacenter with Vembu
Data protection is still a challenge for many companies which are looking for a solution to perform backup data and do more. My last research about backup solutions landed to Vembu: an interesting solution that, near plenty ways and technical elements to protect data, offers an interesting set of tools to give a strong hand to sysadmins to recover data and services at minimum time possible.
Near the infrastructure protection (VMware, Hyper-V and physical servers), Vembu offers an interesting plus that covers the last enterprise customer needs in terms of end user computing: the protection of software as a service data in Microsoft Office 365 and Google Apps (G Suite).
In the portfolio, you could find essentially two line of products (and a free set of tools):
BDR Suite (Backup Disaster Recovery suite) composed by

VMBackup, a solution for vSphere and Hyper-V environments
Image Backup, a disk image based backup with bare-metal recovery
Network Backup, useful in hybrid environment, to store backup image offsite (in cloud)
OffsiteDR, an add-on service to keep an additional backup data off-site

Cloud Services

CloudDR
OnlineBackup
SaaSBackup
BDR360
Now it's time for my test…
The installation
Vembu BDR is distributed as Windows installation file, Linux package and Virtual Appliance. For this test, I used Windows installation using a Windows Server 2016 VM on my vSphere 6.5 lab.
Note: Linux or virtual appliance version are available only after sales contact.
Going ahead, simply download the EXE file here: https://www.vembu.com/vembu-bdr-suite-download/
Watching inside and during installation I notice some technical elements that IMHO could be a great direction to let company save licensing costs, like the choice of PostgreSQL and the installation weight which costs only 1GB disk space. Backup repository could be made available in Vembu in two options:
Local drive (must be different from OS installation drive)
Network drive (reachable via NFS or CIFS)
During the installation there is an opportunity to change default web port (6060) and the administrator user and password.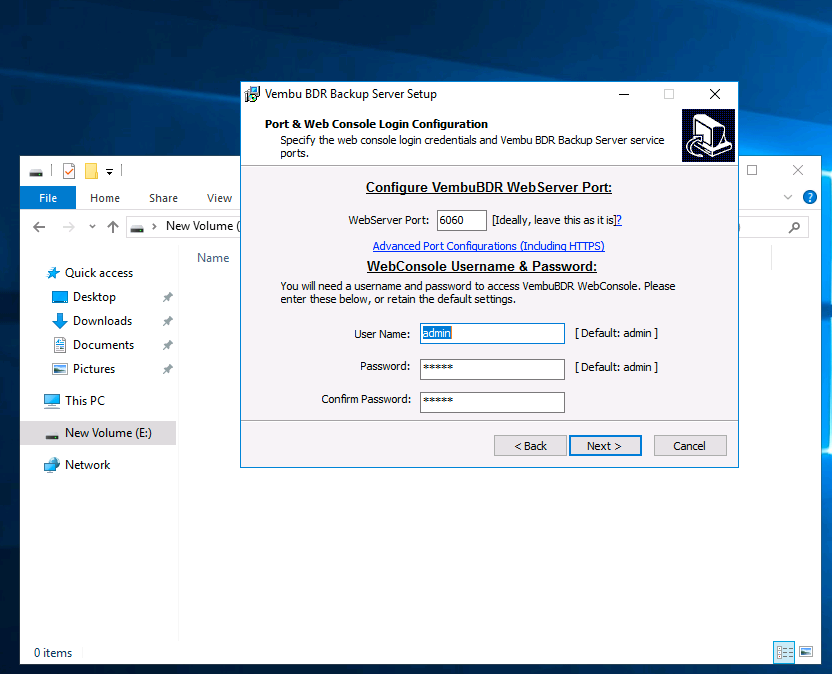 If you haven't change anything, keeping the standards, after installation complete, you're ready to start with Vembu platform simply connecting to http://<vembu_host>:6060 and admin/admin credentials.
The vSphere protection
After successfully added vCenter ip or fqdn you're able to set up the backup job in a guided way:

Proceed with selecting VMs, then optionally you could select "Guest" options like Application Aware Process and Guest Credentials to increase the consistency. Scheduling and retention are the last things to do with the storage repository, to complete the job configuration.

Now it's time to launch a backup job, waiting the scheduling or running on-demand (my case).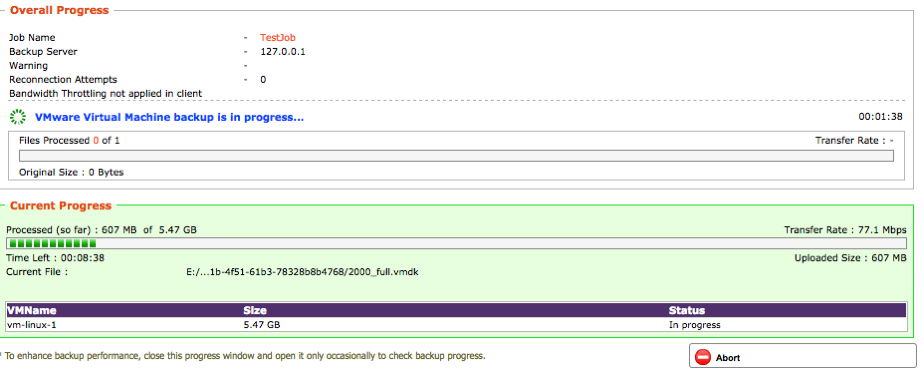 Restore
Restore process essentially could be realized in many ways:
Restore data suing many modes like Live Recovery To ESX(i), File level recovery, Disk level recovery
Live data using Quick VM Recovery
Access data using Disk Management Mount (attach into local machine), or mount directly into Vembu director as virtual drive
Downloading the whole VM to be exported into another system
For this post I tested the mounting directly to Vembu server simply pressing the "folder" button under Mount column in Recovery page…

…and see the results in the OS under a new virtual drive attached after this enablement:


The second test is the Quick VM Recovery, that simply requires to specify the restore version and data (vm with vmdk) and target vDatacenter (vCenter, Host and Datastore). The restored VM becomes available in the same vDatacenter, letting the administrator decide what to do next (bring to production, check data consistency, copy some data,…)

Note: Doing this operation you should pay attention for all possible conflicts with already running VM in the production environment. For this reason, firstly I suggest to run this recovery option and start the VM not before disconnect the network in the original VM or modifying the connectivity in the restored VM.
The launch of the BDR Suite v3.9.0
During this writing, the version 3.9.0 is rolled out with new cool features like the tape support (requested again by a lot of enterprise customers), backup level encryption and other security improvements. Check the release note here: https://www.vembu.com/blog/vembu-bdr-suite-v3-9-0-infographic/
Salva
Salva
Salva