Latest news, coming from Palo Alto, concern the intent by OVH to acquire VMware vCloud Air, the opening of VMworld registration (Blogger pass application included) and the end of availability for vSphere Data Protection. Last time I wrote about VMware, I showed the opportunity for the market to cover slices of services about Cloud Service Provider and Telcos companies: the NFV is a clear answer to a market that wants more and more technology availability without compromise the security. Near the lost of VDP, there is the announcement of VSAN 6.6: IMHO a clear redistributions of the engineers to enforce to work for the "Software Defined" paradigm.
Let's see in depth.
OVH and vCloud Air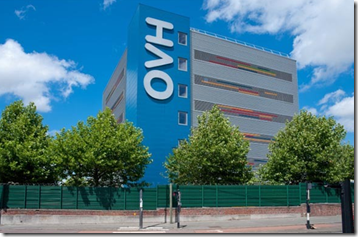 One of the biggest Cloud Provider of the world, expresses the intention to acquire vCloud Air! Yeah VMware doesn't lost the bet, because IMHO vCloud Air is a "demonstration" that everybody could use cloud infrastructure without loose control and performance. The lesson that VMware taught us is the ability to bring hardware stuff, place vCloud Director and a portal to sell and manage these cloud resources.
From VMware perspective this is an evolution of the service, using the OVH's experience and bringing the service in its 4 countries datacenters.
More details here:https://www.vmware.com/radius/vmware-cloud-air-evolves/
VDP The end of protection?
Yes it's true, VMware says stop to this product near the announcements of the end of life of 3rd party virtual switches. The coming of vSphere 6.5 sets an important milestone in the journey of software defined datacenter and multiple cloud resources, bring the focus of the entire company near the evolution of VSAN and NSX. IMHO there is no time and no energy to continue the development of a product that looks like an EMC2 Avamar to compete with its ecosystem (EMC2 included)… Summarizing the concept: don't try to do what your family is already doing better.
Hearing the opinion of the major part of virtual sysadmin the trend is: use VDP only if you have no money for backup. But anyway, have you ever installed VDP in your life? Aside the requirement in term of capacity, to realize a backup out-of-the-box it's not so easy, because the use of a datastore or EMC2 datadomain are mandatory to store your backup. Companies which have chosen EMC2 Avamar are confident in its utilization in virtual environment and to protect physical world (endpoint included); but new customer during the choice of it's data protection system in virtual environment have plenty solutions (like Veeam, Nakivo) that could fit to their infrastructure.
VSAN 6.6
The news of the new release of Software Defined Storage for HCI is dense of enhancements that demonstrate the energy for "vSAN group" to hear customer needs and bring them into this revolutionary product. Near the extension of new hardware techologies (like new  Optane 3d NVMe SSDs) to increase performance and capacity, there are new features that deserve the right notes like:
HCI Encryption: the leave the requirement to deploy SEDs drives, bringing encryption compliance with 2 factor authentication.
Always-On protection with Enhanced Availability: I have try this one! This is the feature the all the world needs to guarantee 100% application availability during hardware fails
Support for next generation workloads like Splunk, Big Data and Photon with its new Docker Volume Driver.
The full what's new is here: http://www.vmware.com/products/whats-new-virtual-san.html and vSAN 6.6 will be available in next days. Stay tuned!
Wavefront acquisition

Quite 4 days ago, VMware management blog showed the news about the acquisition of Wavefront, a company which delivers a new approach of monitoring metric in cloud. Just in target to my evaluation, I'm setting up my workload to test the functionality of this interesting cloud tool, that "send your time-series (metric) data – from CollectD, StatsD, JMX, Ruby's logger, AWS, anything." (source: https://www.wavefront.com/product/) 
The announcement comes from VMware official blog and Wavefront portal here: https://www.wavefront.com/
VMworld Opening for Registration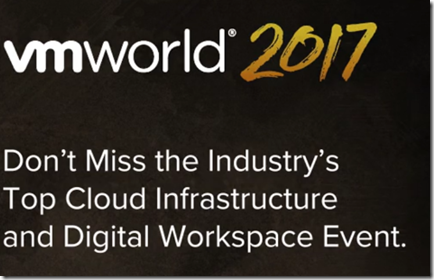 This year, city and locations are the same (Vegas and Barca) but Europe date is anticipated to September. Following the two dates:
Las Vegas: August 27-31
Barcellona: September 11-14
Starting by 4th April, registrations are opened and it's possible to acquire ticket in early bird! Further information and registration here: https://www.vmworld.com/
I Hope to be in  Barca, because VMworld is one of the major event in the year to find technology updates and meet technical and community people. Community around VMware is my focus in this blog. Let's see what happens during these 147days!