It's time for our appointment with news and highlights coming from Cloud Space. Some important announcements are coming from VMworld 2020 about App modernization, Networking, and Security. HashiCorp announces two important projects called Waypoint and Boundary near the availability of Consul and Vault in the HashiCorp Cloud Platform. From Kubernetes space, RancherLabs announces the availability of the release 2.5 with some improvements on application continuous delivery, better AWS EKS lifecycle management, and compliance approach to secure infrastructures and applications. Let's see in-depth…
VMworld 2020: News and Next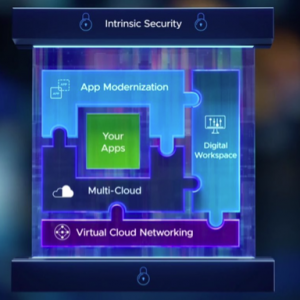 This year VMworld 2020 took place virtually and in the keynote, Pat Gelsinger gave an overview of the five pillars that compose the Digital Foundation: App Modernization, Multi-cloud, Digital Workspace, Virtual Cloud Network, Intrinsic Security.
With the coming of vSphere 7.0 u1 VMware is giving the opportunity to deploy and maintain the Kubernetes cluster with Tanzu Kubernetes Grid managing containers and VM with the same interface. Then it's possible to handle multiple Kubernetes clusters across many cloud providers (private included) using Tanzu Mission Control. With the announcement of VMware Container Networking with Antrea in NSX-T, it's possible to have a commercial offering for last year released open-source networking and security project for Kubernetes clusters (https://blogs.vmware.com/opensource/2019/11/18/announcing-project-antrea/)
VMware NSX-t turns to version 3.1 and VMware vRelalize Network Insight 6.0 now includes Network Assurance and Verification. Keeping the focus on Networking, with the announcement of VMware SASE Platform (Secure Access Service Edge) it's possible to deliver essentials network and security near the end-users across the world, regardless of their physical location. It includes SDWAN, Cloud Access Broker, NSX Stateful L7 Firewall, Zero Trust Network Access, and Edge Network Intelligence.
VMware has always adopted a multi-cloud strategy. In fact, before the announced partnership with AWS, they started working on the multi-cloud paradigm, in order to let the customer choose where to run virtual machines and services across the globe taking the advantage of the Public Cloud capabilities. With the deeper integration with the major Cloud Providers, today it's possible to switch-on VMware virtual machines on:
From the on-premises side, there are some improvements in VMware Cloud on DELL EMC with the support for the HCX-based migration workload and the achievement of several regulatory compliances.
VMware vRealize becomes a SaaS solution: the announcement of the vRealize Cloud Universal is the combination of a Cloud solution and an on-premise management solution with a single subscription license. In this way, it's possible to improve the infrastructure analysis reducing the local infrastructure costs.
Last but not least the announcement of Project Monterey: by the collaboration with NVIDIA and Pensando they are working on a hardware-software solution able to offload vSAN, NSX service, and Host management from the Hypervisor to a SmartNIC.
During these weeks I collected some interesting links I'd like to share with you, but before leaving this topic, it's mandatory to mention that a couple of days after the event, in VMware Flings the long-awaited ESXi release for ARM is finally available: https://flings.vmware.com/esxi-arm-edition.
Links:
The next appointment is "The Modern Network for a Future Ready Business" an online event led by Pat Gelsinger (CEO) with Rajiv Ramaswami (COO Products and Cloud Services) and Tom Gillis (SVP/GM Network and Security BU). Info and registration here: https://www.vmware.com/modern-network-events.html
Waypoint and Boundaries by HashCorp

HashiCorp, after the official launch of the HashiCorp Cloud Platform, announced two important projects that claim to improve the infrastructure/cloud automation consumption, reducing the management complexity.
Boundaries is a new opensource project able to simplify access to the hosts regardless of the underline infrastructure network and the protocols they used for the connection. For further information check the official post at https://www.hashicorp.com/blog/hashicorp-boundary
Waypoint is the next announcement that really rocks in the DevOps landscape. This declarative tool enables the publish of any applications into any platform and any cloud using a simplified single syntax. In fact, using a single file it's possible to dynamically packer and publish the application to public and private container registry, configure the Kubernetes (or Nomad or other application schedulers), and release the application. For further, check the official tutorial: https://learn.hashicorp.com/tutorials/waypoint/get-started-intro
Rancher releases version 2.5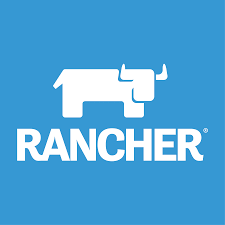 RancherLab released version 2.5 of its main Kubernetes Enterpise Management software. Seems that its acquisition by Suse has improved the development team that more more involved into integrate their product with Kube integrations and Tools in order to simplify Application and Cluster management. The new release comes with:
Ability to run Rancher everywhere and delivery application from 1 to 1000000 Kubernetes clusters (CNCF-certified)
Leverage full lifecycle management from AWS EKS clusters
Adopting a compliance-based approach to secure infrastructure and applications with RKE Government.
What's new, guide, and getting started is available here: https://rancher.com/products/rancher/2.5, and don't forget the next appointment with Kubernetes Master Class on 3rd November.