Nakivo in beta with SQL server enhanced protection
Nakivo development is really interesting: in the middle of 2017 this company, situated in Silicon Valley, has confirmed is growth with the launch of v. 7.2. As I seen in the site, this new release is still in beta, but following the analogue path seen during the launch of the v.7.1, I expect an "imminent" release.
The enhancements coming with this new release regard the SQL server protection:
SQL Log Truncation, that deletes (aka truncate) transaction log after a successful backup or replication job
SQL Instant Object Recovery: use backup to recover database, table in another database or directly in the same.
A personal note for SQL Server protection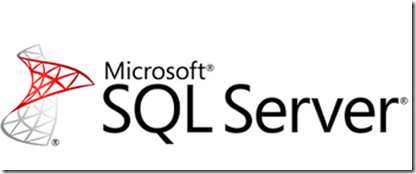 Like in the physical environment, SQL server protection is the breaking point for many staffs involved in the service availability. From a side you could find storage administrators that at least, should guarantee performance and availability even during hardware failures (disk, controller,… ) and moving to application team, the written code should ensure the resilience itself. This is the world that I imagine would be… Unfortunately in the major part of the companies, the infrastructure administrator is the key person that should provide a all the answers from data protection to application availability in all scenarios (worst included).
Thanks to virtualization, every infrastructure gains the ability to backup a single "server" in a file, simply acting with the components of the VM… IMHO this is one of the feature that contributed to growth of virtualization. Databases kept their first place in terms of cost when you're going to take it under protection: the only way to guarantee availability and protection is to invest in the license feature like always on. In the most cases, because in the use of MSCS is mandatory provide data disks using RDM instead vmdk, it's not possible to use CBT to take disk under protection using a VM level backup.
In my experience, SQL server "always on" with availability group, is cost-effective solution if you consider the overall infrastructure cost to realized with MSCS with DR: availability and data protection are ensured realizing application business continuity and backup VM based. Just to note that failover/failback the MSCS itself doesn't ensure data consistency! And this is the evil hidden in the apparently license cost saving that some companies realize only when a data losses happens.
Other features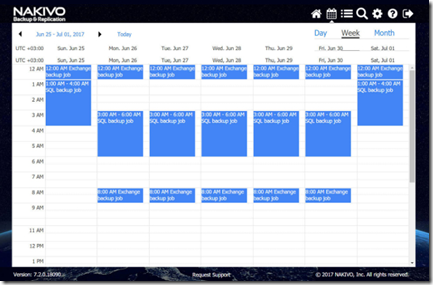 The new calendar dashboard is another cool feature that could show in the graphical view of the whole scheduling, aiding the backup operator during the scheduling of another backup. This feature with flexible schedule could really give a new gear during backup scheduling, personalizing and showing when the backup process will take place.
The beta program
If you have a couple of hours, I suggest to participate in the beta. Anyway you could take a look to these feature here:
https://www.nakivo.com/features/calendar-dashboard/
and here:
https://www.nakivo.com/features/sql-transaction-log-truncation/